99 Club Maths Challenge Wristbands - a great incentive for mental arithmetic!
Posted on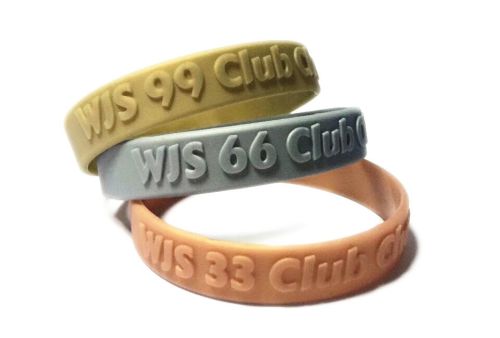 The '99 CLUB' is a great way for children to improve their mental arithmetic skills; in particular, their recall of multiplication and division facts.
Starting in Year 1 with the 11 club (in which they practice doubling up to 10), Children move through the programme at their own pace, progressing onto the 22 club (22 multiplication & division questions), then the 33 club, 44 club, and so on.
The aim is for the children to reach the 99 club, in which they will have to answer 99 multiplication and division questions correctly. After the 99 club, there are also decimal, fraction and percentage clubs to challenge children further – these are often called the Bronze, Silver & Gold clubs.
By rewarding the children at each level with custom printed "CLUB" wristbands, they will be incentivized to improve their mental arithmetic skills in order to progress to the next level. It also sends a subtle message to parents that their childs' progress in mathematics is taken seriously by the school.
Our "99 CLUB" wristbands can be custom printed with your school name and logo to add a more personal touch – contact us today at [email protected] or 07949 291 133 to discuss your requirements.