Merit Bands - earn & accumulate merits to earn reward wristbands!
Posted on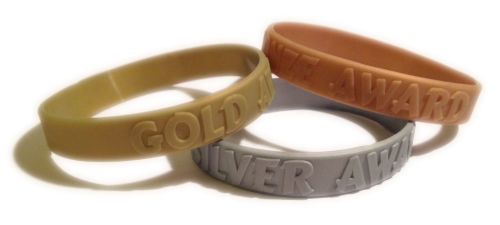 Bronze, Silver & Gold effect school wristbands for incentives, rewards and awards - the perfect incentive & award for achieving 25 merits!
Ideal for school Sports Days and a range of other games, competitions and achievement rewards.
Other sizes & custom options available on request.
You can find our Merit Bands on our shop page - alternatively, email us at [email protected]/call on 07949 291 133 to discuss your own requirements today!