FREE SCHOOL WRISTBANDS OFFER!
Receive 50 BRONZE MERIT AWARD wristbands
FREE - when you pay at the time of ordering.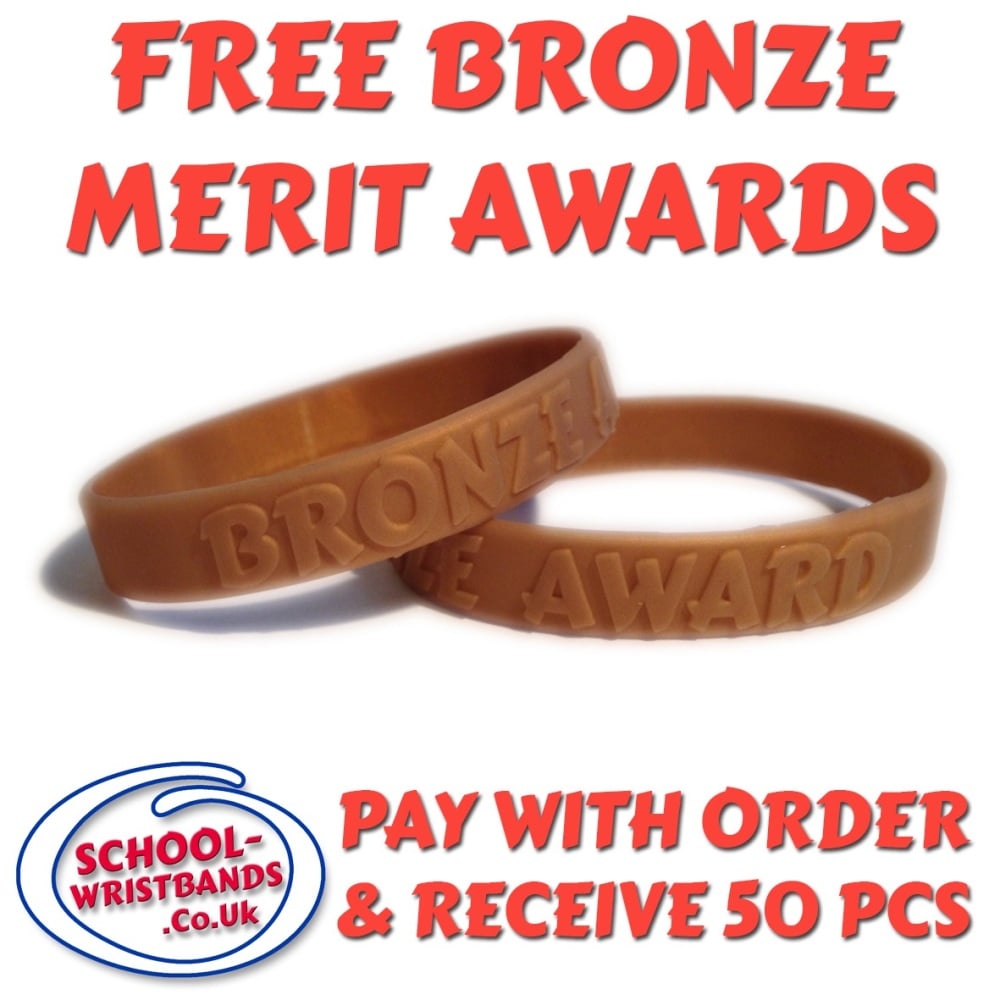 Just order a minimum of 5 packs online, making payment at the same time to qualify & we'll automatically send you 50 FREE Merit Bands - WORTH £59.99!
These junior size bands are great rewards to incentivise pupils & present a mark of recognition for their special efforts.