Harry Gosling Primary School - "I've been shining in my reading!" bands
Posted on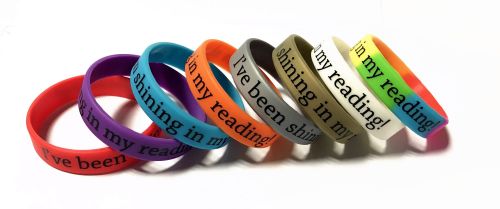 Harry Gosling Primary School ordered another set of reading award bands - this time in a different selection of colours to their previous orders. Using these bands in different colours is a great way to reward students at different points in the year, or once they hit certain milestones - tiered systems are proving incredibly popular with our customers recently.
This also works great for an attendance rewards system - at the end of each term, pupils are given wristbands of a certain colour corresponding to their attendance levels that term. Keep an eye on our shop page for Multicoloured Attendance Band packs coming soon.
You can find our Custom Printed Bands shop page here.

Get in touch to discuss your own Custom Printed Wristbands - you can contact us at;
0800 920 2125 (free from landlines), 07949 291 133 (mobile friendly), or email us at [email protected]