St Bees Village Primary School - Sports Day Award Bands
Posted on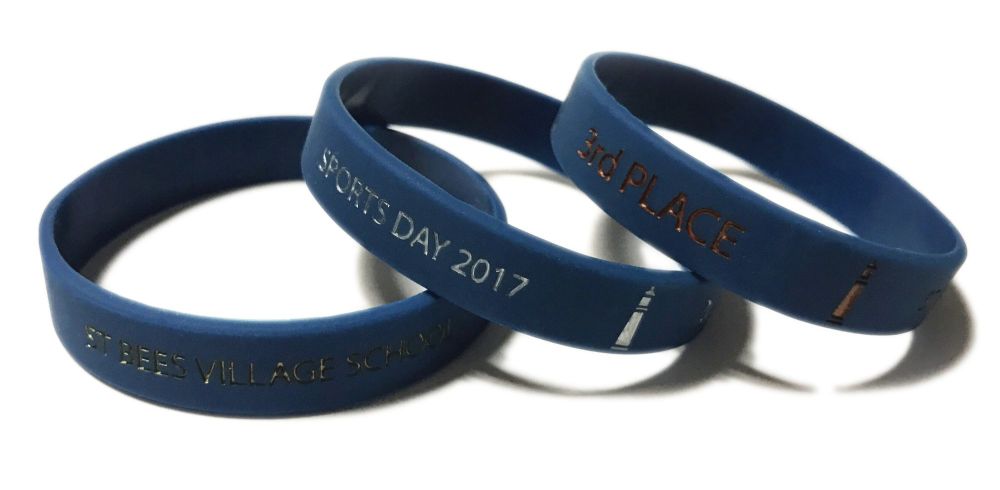 St Bees Village Primary School asked us to create a set of personalised award bands for their 2017 sports day. They opted for a dark blue silicone colour, with bronze, silver and gold embossed text for 3rd, 2nd and 1st place respectively. They also decided to deboss & infill the text to provide greater longevity for the bands.
School-Wristbands.co.uk stock a range of award bands - from gold, silver and bronze awards to more specific bands for each subject. We also offer custom printed award bands to add a personal touch.
You can find our Award Bands shop page here, and our custom printed bands here.

Get in touch to discuss your own Award Wristbands - you can contact us at;
0800 920 2125 (free from landlines), 07949 291 133 (mobile friendly), or email us at [email protected]