Radford Semele Primary School - Star Writer Award Bands
Posted on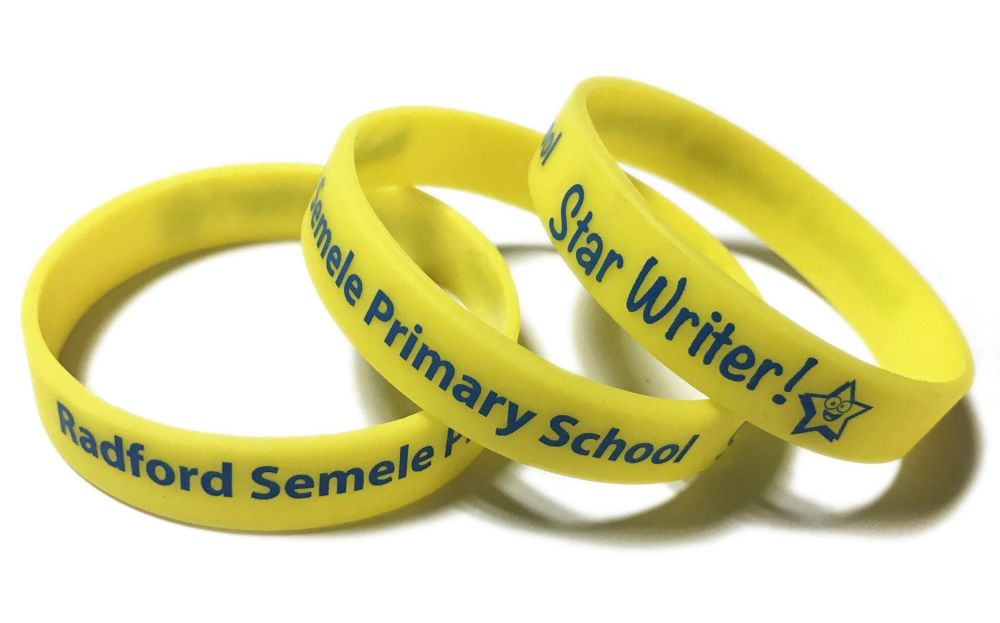 Radford Semele Primary School asked us to create a variation of our "Star Writer" award band to include their school name. These bands are given as rewards to students that perform well in English - this is their second order of these bands, so we can assume that they have been a hit!
We hold generic award bands in stock in the UK for express delivery, but can also customise the bands to include your school name, logo and contact details.
You can find our Award Bands shop page here, and our custom printed wristbands here.

Get in touch to discuss your own Award Wristbands - you can contact us at;
0800 920 2125 (free from landlines), 07949 291 133 (mobile friendly), or email us at [email protected]