Hastings & Bexhill RFC - Campaign Bands
Posted on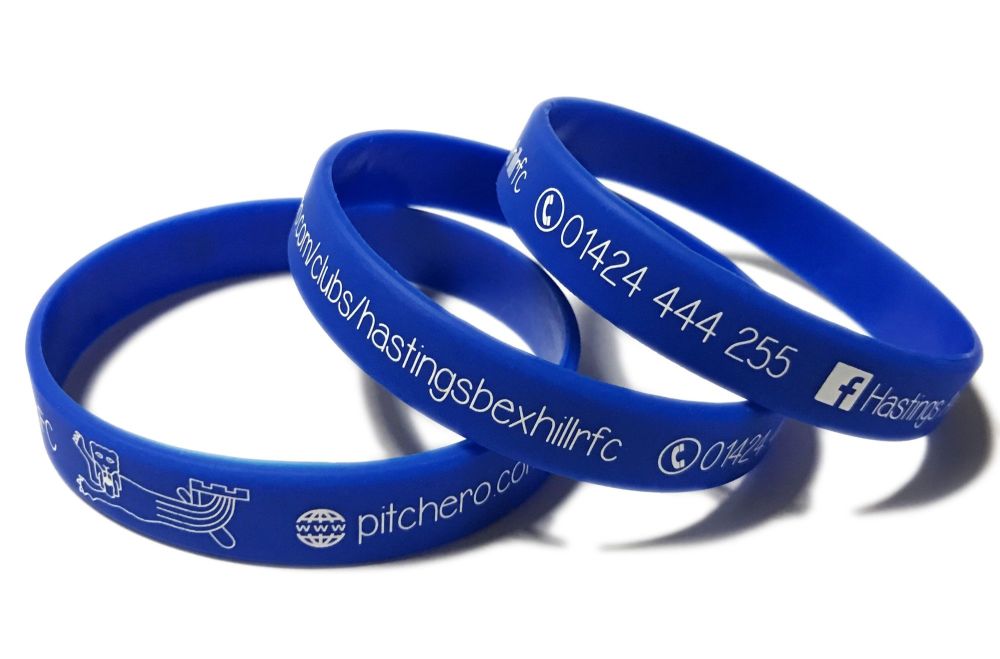 Hastings & Bexhill RFC asked us to create a set of Campaign Wristbands for them to use in fundraising activities & to promote awareness of the club's presence in the local area. They chose to use royal blue silicone with white print to provide contrast. They also opted to include their web address, phone number & Facebook page name to the bands.
Campaign Wristbands are a great way to promote your message to your target audience - as they are wearable, the message is reinforced over time, and they are less likely to be discarded than a simple flyer/leaflet.
You can find our Campaign Bands shop page here.

Get in touch to discuss your own Campaign Wristbands - you can contact us at;
0800 920 2125 (free from landlines), 07949 291 133 (mobile friendly), or email us at [email protected]